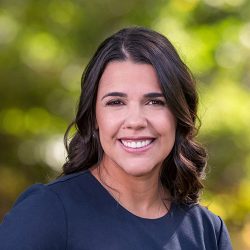 Elisa Chan
Managing Partner
G9 Financial
Elisa has been in the industry since 2008. Elisa joined G9 Financial as a Partner in 2020. Elisa started her practice in 2009 with the goal of bringing simplicity and understanding to the complex financial world. She prides herself on taking the time with her clients to explain things clearly, so they feel in control of their decision-making.
Born in Brazil, Elisa emigrated with her family to Massachusetts in 1994. Elisa's roots are very much placed in New England where she continues to grow her business. She currently resides in Shrewsbury, MA with her husband Alex, who is a doctor and two young children, Max and Sophia.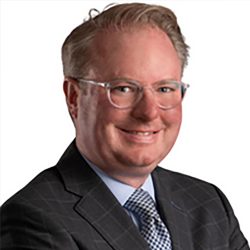 Roger McDevitt, III 
Centinel Financial Group
A graduate of Salem State University, Roger is also an accomplished chef, having worked at several fine-dining restaurants throughout the New England area prior to beginning his career in finance. He continues to enjoy cooking for family and friends, playing the drums, kayaking, golfing and writing. Roger resides in Salem, Massachusetts with his wife and son Roger IV.
With over 15 years of experience in the financial services industry, Roger is committed to helping his clients pursue their financial goals through the implementation of investment and retirement planning strategies tailored to each client's unique situation.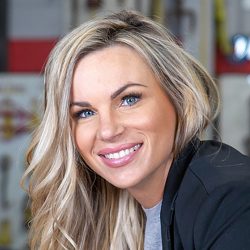 Rachel Skerry James
Torque Financial Group
Rachel is a former automotive mechanic and consultant in the automotive and collision industry. With advances in automotive technology, she saw a need for shop owners to become even more judicious with their finance management. Consulting led Rachel to finance via Northwestern Mutual and she now operates under Torque Financial Group, specializing in what she's passionate about: the blue-collar community. She strives to make an impact in the blue-collar community, empowering it to have a strong relationship with money.
Rachel feeds her passion by regularly volunteering in vocational and technical schools, and mentoring youth seeking to learn a trade. She loves motorsports and family and is married to her best friend, Brandon, a police sergeant and firearms instructor. Together they have a son, Landon, who is developing his own passions in martial arts and music, specifically the saxophone. Rachel credits her success to her family, but especially her parents who shared with her the grace in life to become anything she wanted to be.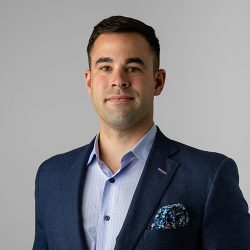 Sam Philbrook
Commonwealth Financial Group
Sam graduated from Norwich University in May 2013. While at Norwich, Sam was in the Corps of Cadets and was the captain of the baseball team his Junior and Senior Year. After Norwich, Sam was commissioned into the United States Army as an Infantry officer. Once his active duty time was complete, Sam transitioned to the Vermont Army National Guard and started a financial services career with Northwestern Mutual before quickly joining CFG in 2015.
Sam chose a career in the financial services industry for a number of different reasons. One of the biggest influences in making this decision was the ability to own his own practice and focus on having a positive impact on his friends, family, community as well as the clients he had yet to meet. Sam specializes in working with military and government personnel, as well as small business owners and medical professionals.
Currently, Sam resides on the Southcoast of Massachusetts with his wife Sarah, and their three children Abel, Grayson, and Emmy. Outside of CFG, Sam volunteers on the Norwich University Board of Alumni Association as well as a number of non-for-profits in Southcoast area.
Full List of Honorees Since 2018
| | | |
| --- | --- | --- |
| 2022 | Andrew Altenbach | The Bulfinch Group |
| 2022 | Phoebe Story, MS | Northwestern Mutual/Legacy Financial Group |
| 2022 | Drake Richey, AIF, CEPA | Commonwealth Financial Group/ Bush & Company |
| 2022 | Robert Basiri, RICP | Centinel Financial Group, LLC |
| 2021 | Cassie Rotman CFP, CDFA, MBA | Partner 10 |
| 2021 | John DiRuggiero | Cross Coastal Advisors |
| 2021 | Jonathan Pierre | The Bulfinch Group |
| 2021 | Ryan Wagner | Robert Fine & Associates |
| 2020 | Heidi Quigley | Northwestern Mutual |
| 2020 | James M. DesRocher | TrueView Financial |
| 2020 | Michael Heberlein, CFP, ChSNC | Commonwealth Financial Group |
| 2020 | Bill Spencer, CFP, AIF | Spencer Financial |
| 2019 | Corey Phillips, RICP | The Bulfinch Group |
| 2019 | Evan Olsen | Northwestern Mutual |
| 2019 | Ian Fredrick | MassMutual |
| 2019 | John Wagner | Robert Fine & Associates |
| 2018 | Meghan Blomberg,MBA | Commonwealth Financial Group |
| 2018 | Brandon Eigenberg CFP® | AXA Advisors |
| 2018 | Andrew Guyton | The Bulfinch Group |
| 2018 | Christopher Brennan | Northwestern Mutual Investment Services |